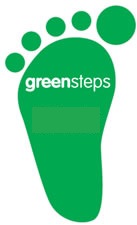 As individuals and a business, we have accepted obligations to act as responsible stewards of our planet and recognize it is important to effectively manage resources for many, many generations to come.
In providing marketing services for our customers, we actively employ practices that help reduce, reuse and recycle printing waste by offering communications targeted to relevant audiences, leverage optimizing data processing techniques and digital printing. We do our part to help ourselves, our customers, our communities and the environment by saving money, energy, and natural resources.
Paper Certifications
We have chosen paper vendors and paper mills based on FSC© & SFI® certifications. These certification programs were developed around specific principles and defined criteria for responsible forest management. The Forest Stewardship Council mission is to promote environmentally sound, socially beneficial and economically prosperous management of the world's forests while the Sustainable Forestry Initiative principles include 1. Sustainable Forestry, 2. Forest Productivity and Health, 3. Protection of Water Resources, 4. Protection of Biological Diversity, 5. Aesthetics and Recreation and 6. Protection of Special Sites.
As of April 2015, the primary paper stock used to serve our customers are:
Paper brand
Finish
Appearance
Durability
Thickness
Forest Steward Council
Post-Consumer Waste %
Acid free
Renewable energy offset
Recycling classification
Mohawk Everyday
Pre-coated Silk
Matte
Good
12.4 pt
YES
10%
YES
YES
Paper stock
Porcelain30
Post print UV coating
High gloss
Excellent
12 pt
YES
30%
No
No
Mixed paper


Digital Printing
Our primary printer is the Xerox iGen4 digital color production press. There's inherent environmental value in using xerography-based digital printing instead of traditional offset printing. The Xerox iGen4 digital color production press is built to create high-quality prints that have the traditional "look and feel" of offset. Additional benefits to the iGen4 include:
– Components have been designed to support multiple lifetimes and minimize waste; up to 97 percent of the machine's components are recyclable or remanufacturable.
– More than 80 percent, by weight, of the waste generated by the machine – including consumables such as dry ink (toner), packaging and parts – can be returned, reused or recycled.
– The dry inks are non-toxic and have a transfer efficiency rate approaching 100 percent, meaning less waste is generated
– Every part that is lifted, pushed or pulled has been engineered and evaluated to ensure it meets standards designed to keep machine operators and service technicians from ergonomic injuries. For example, engineers invented a new "snaky rail" system to ensure a heavy, loaded paper drawer can be opened with minimal force, and, there are no exposed mechanical or electrical parts.
– The design strictly controls emissions – such as ozone, dust and volatile organic compounds – to the same levels achieved by smaller Xerox office products and well below levels established by regulations, maintaining a safer work environment for press operators.
The Xerox iGen4 creates little waste, emits 80 percent less noise than a typical offset press, and neither generates nor uses hazardous materials. Offset printing processes, unlike digital printing, require several chemicals, including alcohols, chlorinated solvents, acids and flammable materials such as acetone that need to be safely managed and disposed. Offset's prepress process requires spending significant time, chemicals and energy to make four plates – one each for cyan, magenta, yellow, black – to create the image, while digital prepress workflows assemble electronic bits and bytes to make an image. Offset printing standard practice is to generate overruns of 3-5% or more, particularly on small runs, while digital printing quantities are exact. Offset requires wet inks and varnishes that frequently need to be mopped up with cleaning towels and solvents, potentially creating a disposal problem and exposing employees to chemicals, but the dry ink cartridges used in the Xerox iGen4 digital color production press are recyclable, closed containers that pop into place.
Direct mail still works and should have a place in your marketing mix. There is no such thing as a 'silver bullet' for marketing campaigns where one media type works 100%, 100% of the time. Direct mail is one important component of a multimedia campaign designed to migrate customers and prospective customers across the "awareness to action to loyalty" path. Our team of marketing professionals provides you access to decades of marketing experience across multiple media channels for consumer, business and channel partner audiences.